STAKKAbox™ ULTIMA Connect
The next generation in network chamber access systems for a range of applications and sectors for jointing, bending, and pulling utilities. A truly modular solution that can be scaled to specifications and site requirements with a range of connectable components and accessories significantly reduces the costs of in-situ construction through time savings.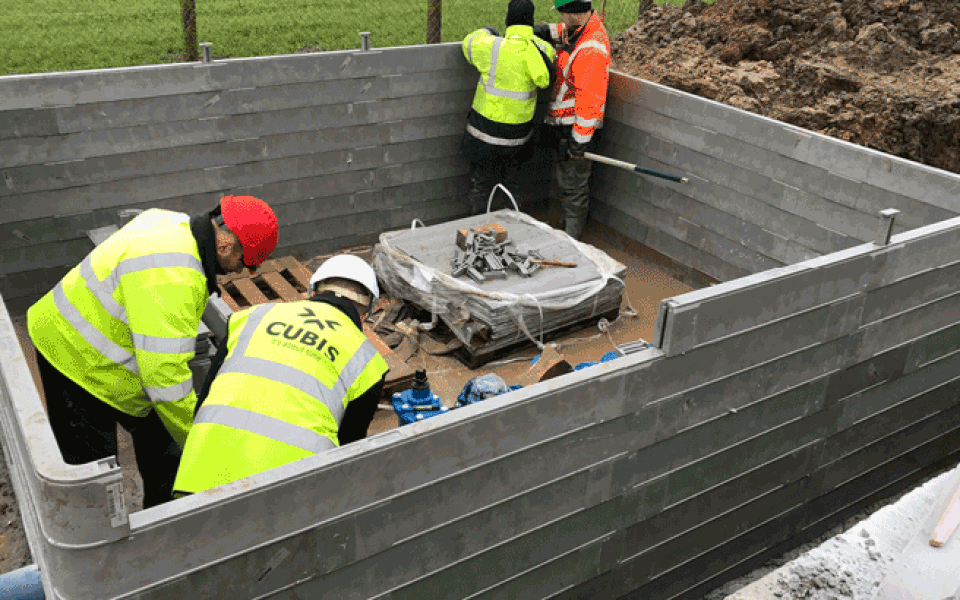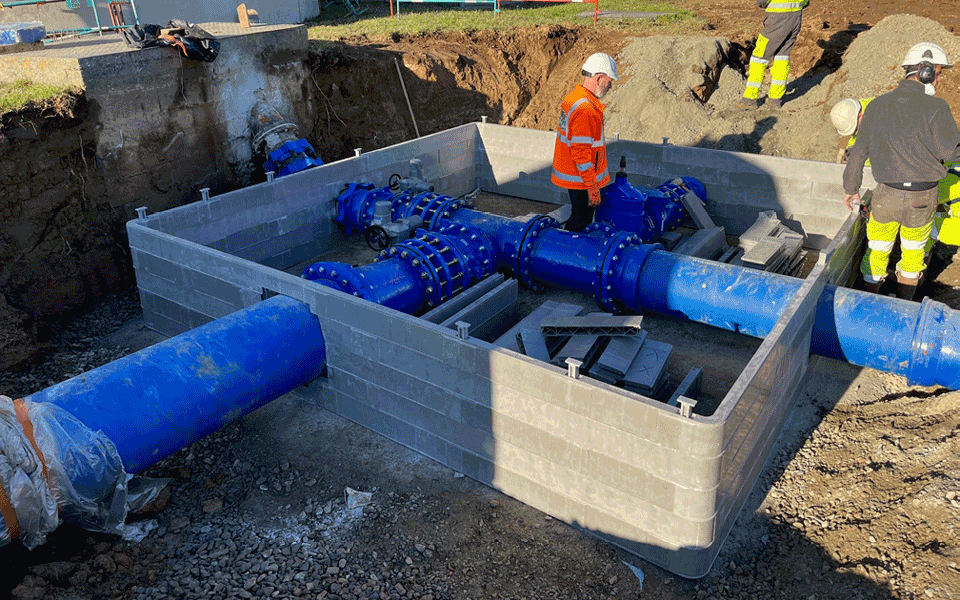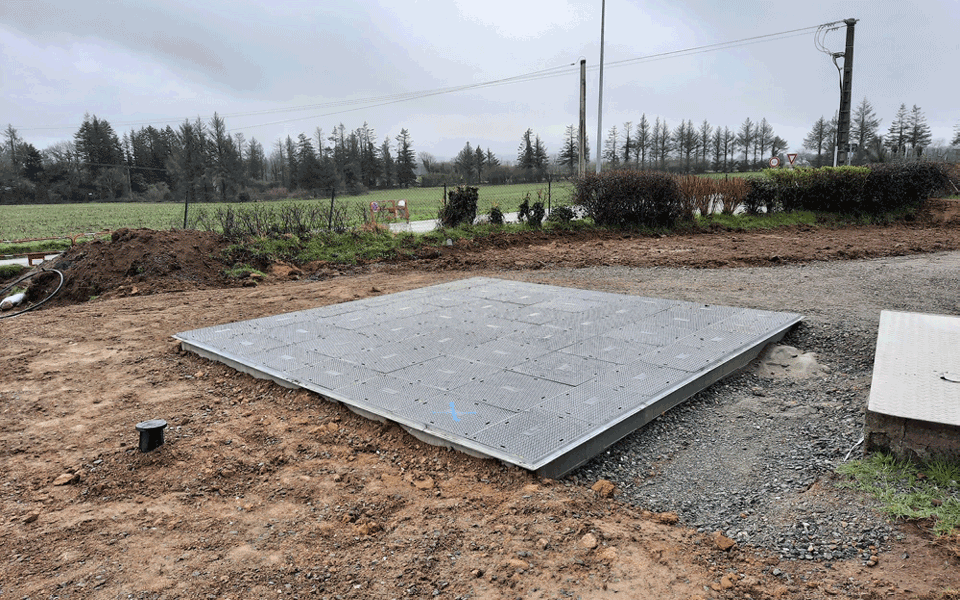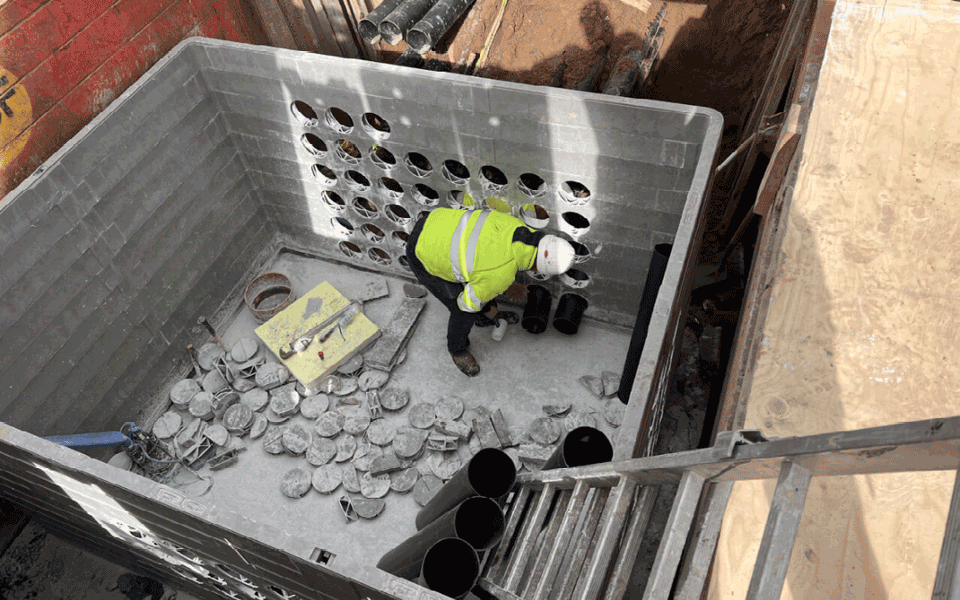 Product Overview
STAKKAbox™ ULTIMA Connect chamber system features twin wall sectional parts that are manufactured from GRP in 150mm-deep sections that come in corner pieces ('hockey sticks') and straight lengths that stack one on top of the other and are connected together using jointing pegs to reach the desired depth. Each ring section is castellated to positively interlock with the ring sections above and below. It's adjustability to customers' requirements, regarding size, lead time, and installation environments, makes it the ideal solution for a range of installations and environments.
Features & Benefits
Variability in Size
ULTIMA Connect offers a huge range of chamber dimensions thanks to the large number of standard sections and the variability offered by the ULTIMA Connect system.
Lightweight
Due to the sectional twinwall design and the GRP material, most ULTIMA Connect 150mm deep sections fall under 10kg in weight, making them suitable for a single person lift under manual handling regulations.
Flat Pack Option
STAKKAbox™ ULTIMA Connect can be shipped 'flat packed' to reduce shipping costs. A large chamber, as used on power stations or waste water treatment works, could be reduced to a number of pallets rather than occupying an entire truck.
Fast and Easy to Install
ULTIMA Connect chambers are significantly faster to install than conventional alternatives, with complete installations typically taking up to one hour. This results in reduced costs for the installer. Only the largest sizes in the range require specialist equipment or plant in order to install the chamber.
Flexibility in Construction
Duct entries can be quickly and safely formed on site. Overbuilding or benching is easily achieved. Fine top level adjustment is possible by horizontally cutting the top section.
Strength
ULTIMA Connect offers the ability to offset joints between sections to provide a strong brickwork effect improving side wall performance.
Chemical Resistance
GRP outperforms traditional construction methods for chemical resistance during its buried life, resulting in a product that offers longer installed life.
Smooth Outer Walls with Lip to 'Key In'
Gaps in the outer wall will negatively impact the effectiveness of compaction around the chamber. STAKKAbox™ chambers have smooth outer walls and an outer lip which keys into the backfill.
How it's Built
ULTIMA Connect corner pieces are manufactured in left and right 'handed' designs, which offer the ability to offset joints between sections to provide a brick-worked design. This offers strong sidewall performance for the installed chamber. Jointed pegs are inserted at each intersection to securely connect each component. When constructing an ULTIMA Connect chamber, you must remember to start with a full ring section of either left or right corner pieces. You can then build up from this using alternative corner pieces per ring section until the specified depth of the chamber is reached.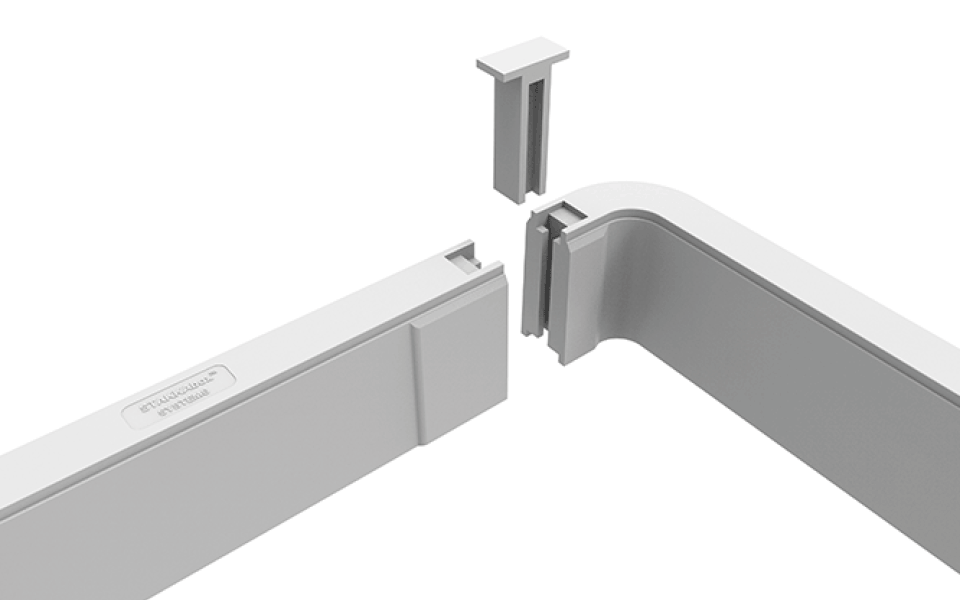 Modular, Scalable and Flexible in Construction
With no limit on size, the STAKKAbox™ ULTIMA Connect chamber is the only underground chamber system that can be built to any size required*. A range of cover options are available from A15 to F900 loadings, giving you an underground solution that can be utilised to accommodate high-voltage joints, turns, or large water valves. Each chamber is fast to install while still being flexible during installation, with duct entries being quickly and safely formed on site and overbuilding or benching being easily achieved around existing or new utilities.
The chambers can be utilised to accommodate high voltage joints and turns, large water valves or any other utility enclosure. Each chamber is fast and easy to install, flexible to adapt in production and on site and will have a much longer life than chambers installed using traditional methods.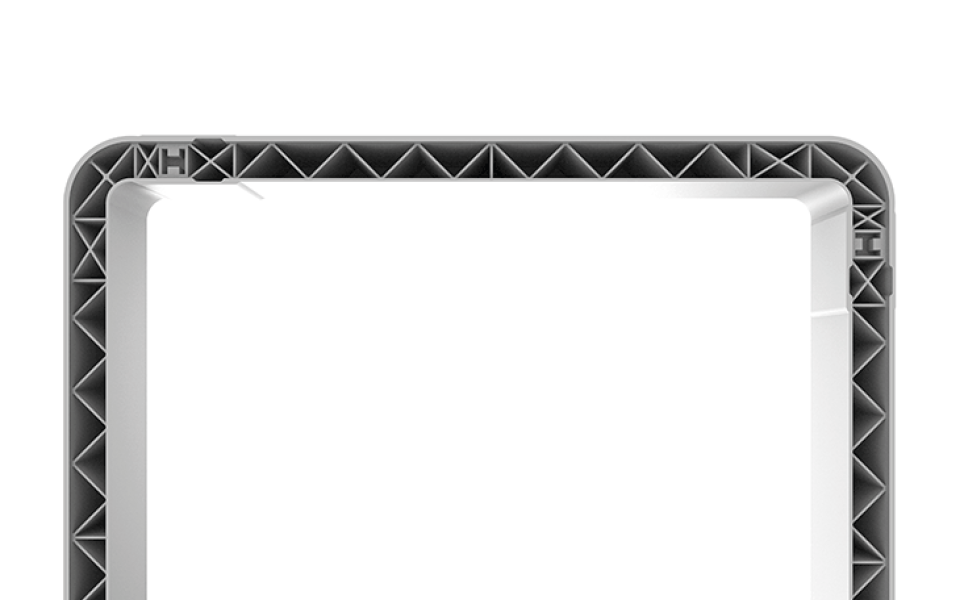 Materials
Manufactured from Glass Reinforced Polyester Resin (GRP) material for long-lasting toughness, durability, and strength.
ULTIMA Connect chambers can achieve and exceed F900 vertical load test results. Side loads are comparable to that of concrete chambers, with the added benefit of being twin walled complete with both horizontal and vertical ribs.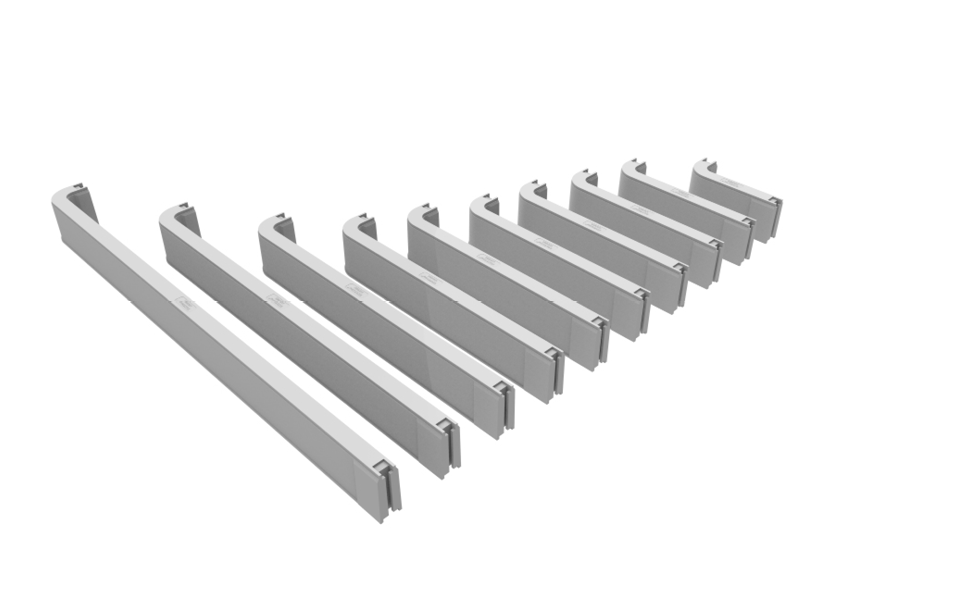 Available Sizes
ULTIMA Connect clear opening sizes are created by combining the corner pieces. This can include one or more sidewall pieces to offer a greater number of sizes.
The corner pieces are referred to by the internal length on the long side. This dimension will be 80mm shorter than the stated length as this is made up in the short length of the 'corner piece'. Download our product size guide for chambers in order to gain more information on available sizes.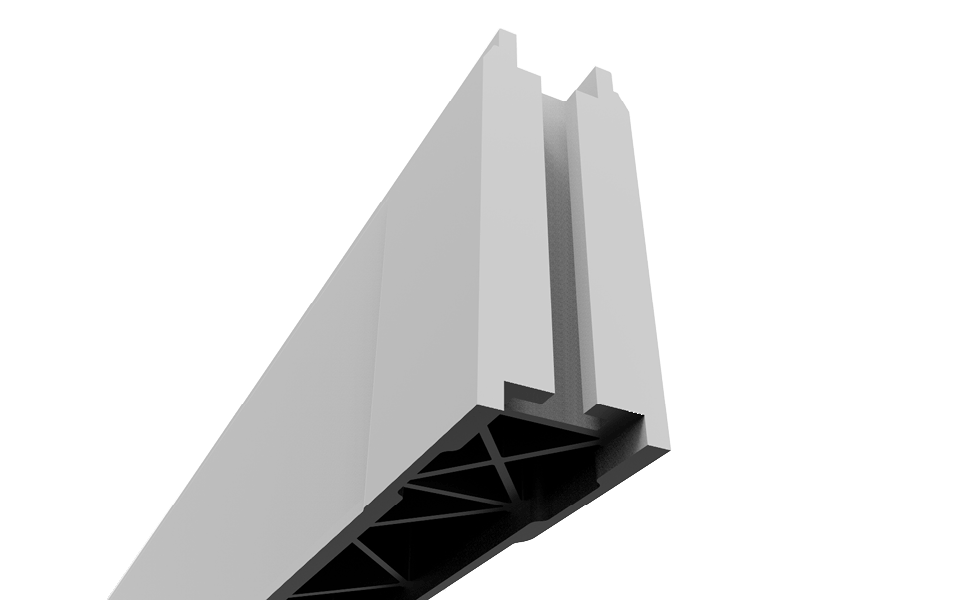 Load Rating
STAKKAbox™ ULTIMA Connect is suitable for meeting and exceeding installation environments rated to F900 under EN124.
Ideal for areas imposing high wheel loads, such as docks and airfields whilst still enabling both scalability and adaptability to varying underground utilities.