RAILduct™ is a HDPE moulded cable trough system weighing under 15kg and capable of meeting pedestrian loadings. Offering significant advantages in health and safety, flexibility and speed of installation, RAILduct is five times lighter than concrete.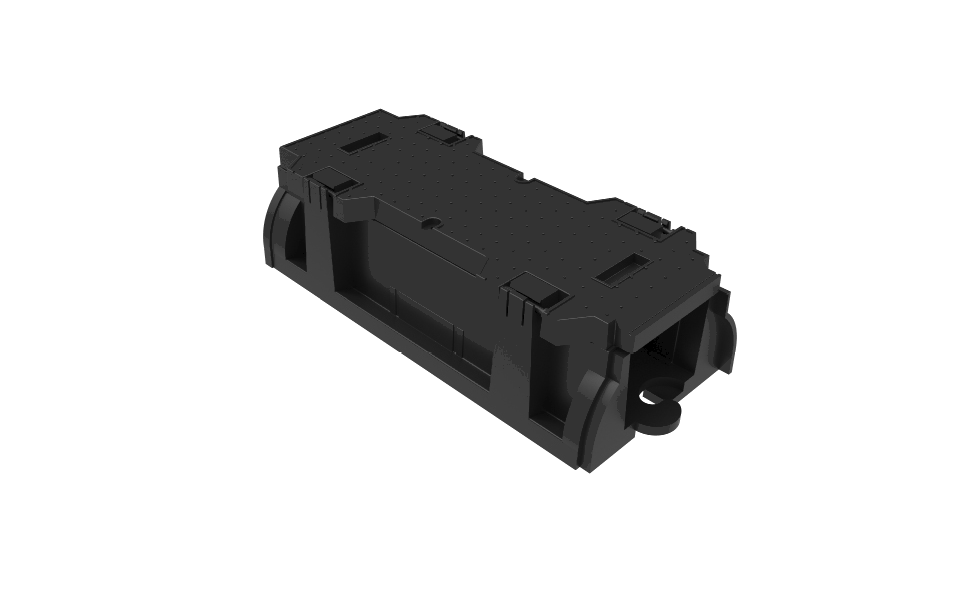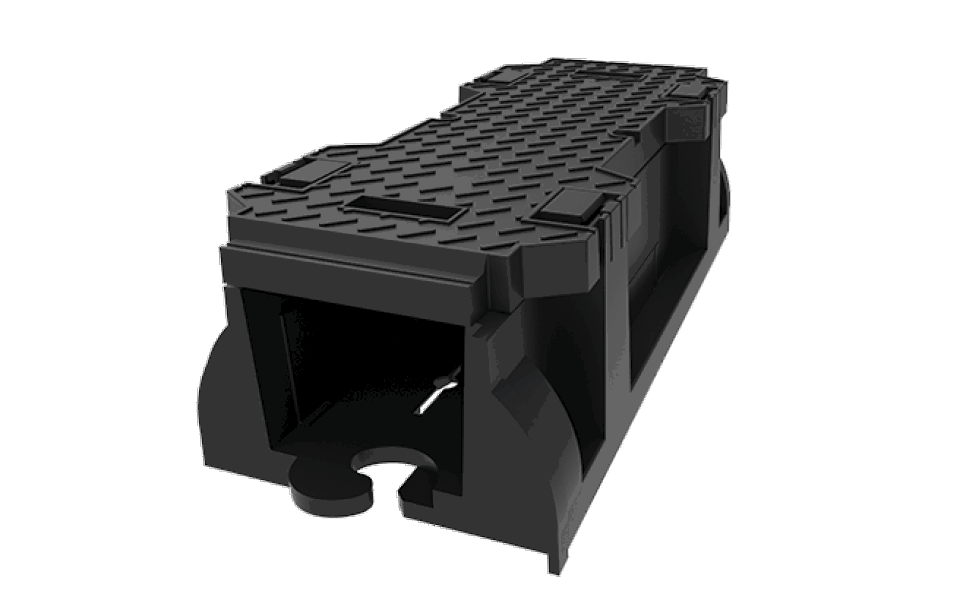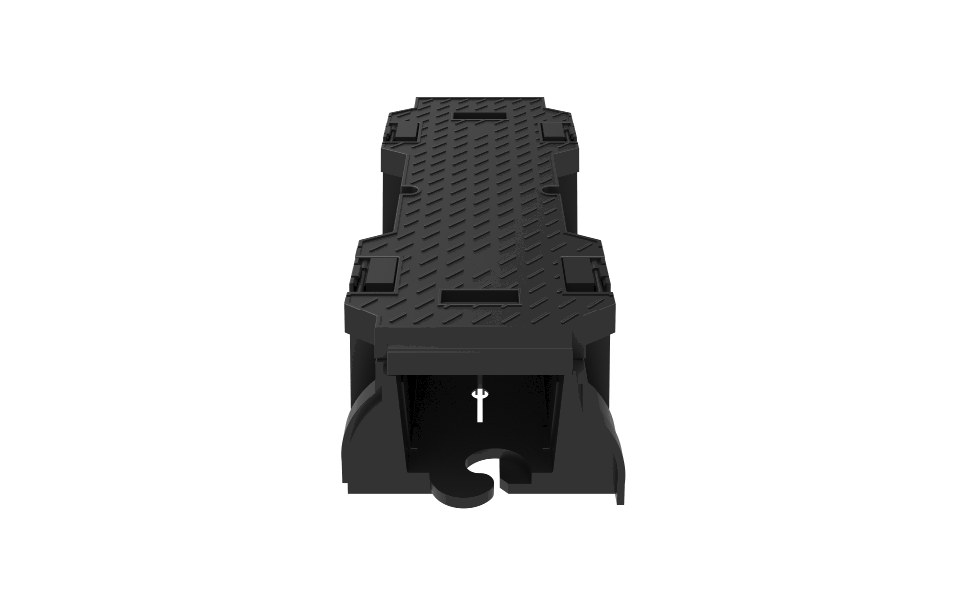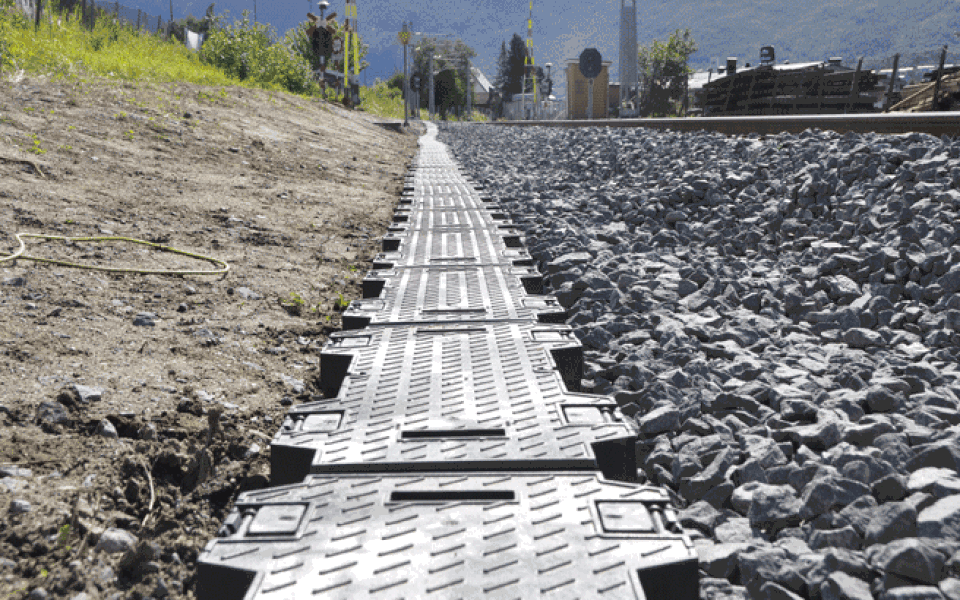 Features & Benefits
Quick Assembly
RAILduct™ offers a hook, twist and lock interlocking mechanism allowing fast laying of multiple units.
Tamper Proof
RAILduct™ units can be secured against the threat of vandalism or theft with standard tamper proof locks and keys.
Optional Water Drainage
Moulded slots within the base of the RAILduct™ unit allow for natural drainage of water into the ground below.
Strong
RAILduct™ is designed with reinforced ribbing and twin-wall design which ensures it meets pedestrian loadings.
Allows for Thermal Expansion
Allows for thermal expansion of +/-6mm. Shroud prevents vertical movement and allows the unit to expand and contract in accordance with temperature change.
Linear Ballast Anchor Points
Linear ballast anchor points secure the RAILduct™ unit into the surrounding material, meaning units are not displaced by the velocity of passing trains or vehicles.
Flexible
RAILduct™ is built with 3° of flexibility in the interlocking connection to match bends in the track. For more extreme bends, vertical and horizontal bends can be supplied.
Lightweight
Weighing under 15kg RAILduct™ offers significant health and safety advantages over traditional concrete troughing systems that can weigh over 90kg. RAILduct™ is suitable for single person lift and install, enabling compliance with manual handling regulations. Being lightweight and easy to deploy results in considerable project time and cost savings.
How it Works
One metre long sections are connected using the unique twist and lock jointing mechanism which allows for a small amount of movement to follow gentle curves in the track.
Materials
HDPE
RAILduct™ is manufactured in nitrogen-foamed high density polyethylene (HDPE), of which up to 70% is recycled material. HDPE possesses excellent strength to weight properties.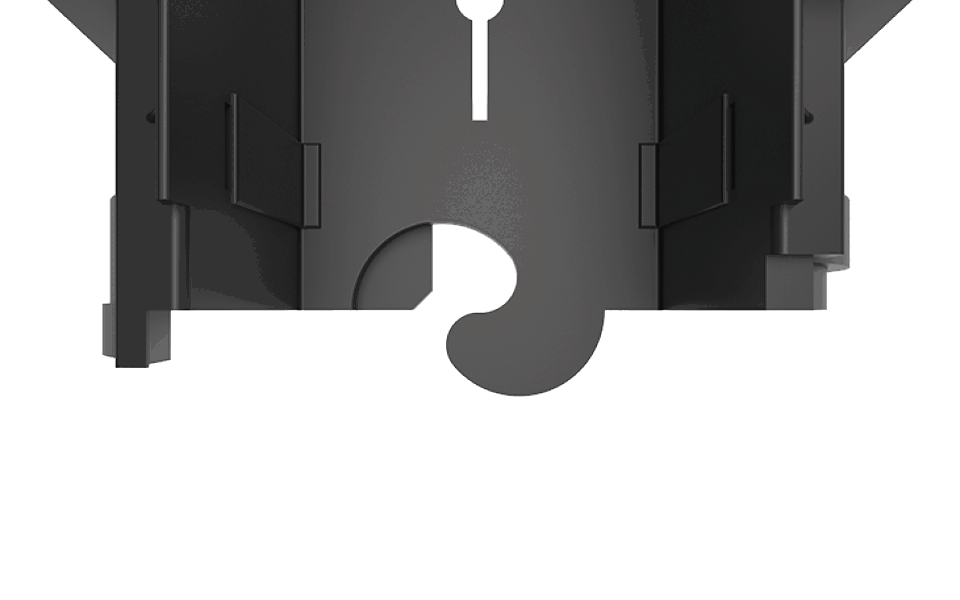 Flexibility
RAILduct™ has 3 degrees of flexibility built into every unit due to the twist and lock mechanism.
For more extreme bends, units can be supplied that meet the exact requirements of the track design. T-Junction units can also be supplied for breaking away from a cable trough run.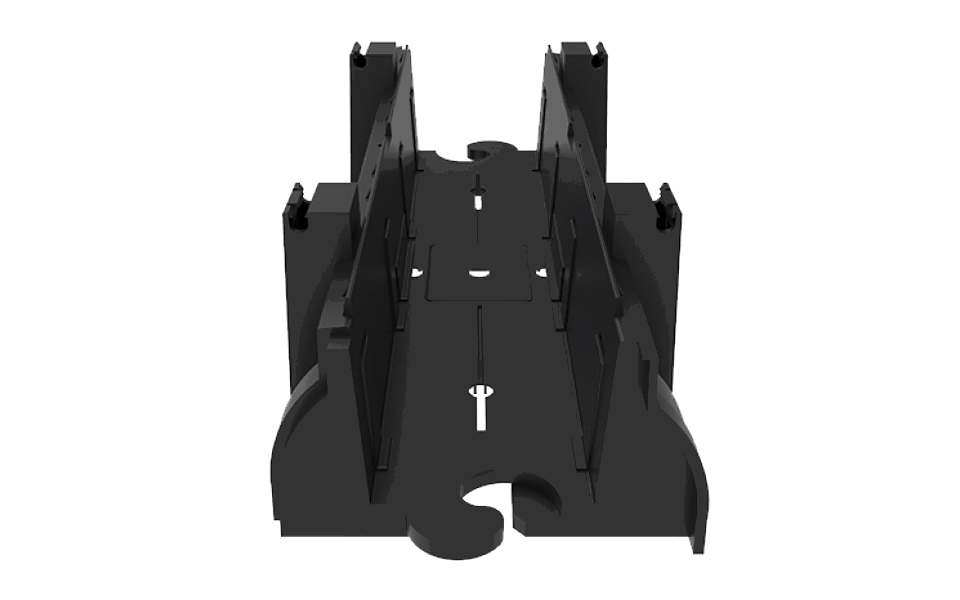 Load Rating
RAILduct™ meets the vertical load class of A15 set by EN124.
RAILduct™ has been designed with optimum sidewall strength performance to ensure minimal flex when back filled.