Ductile iron manhole access covers are a unique, high-performance product for use in areas up to D400 loadings. With a range of unique features and benefits, they provide the ideal solution for safe and secure access to underground utilities in high-traffic areas.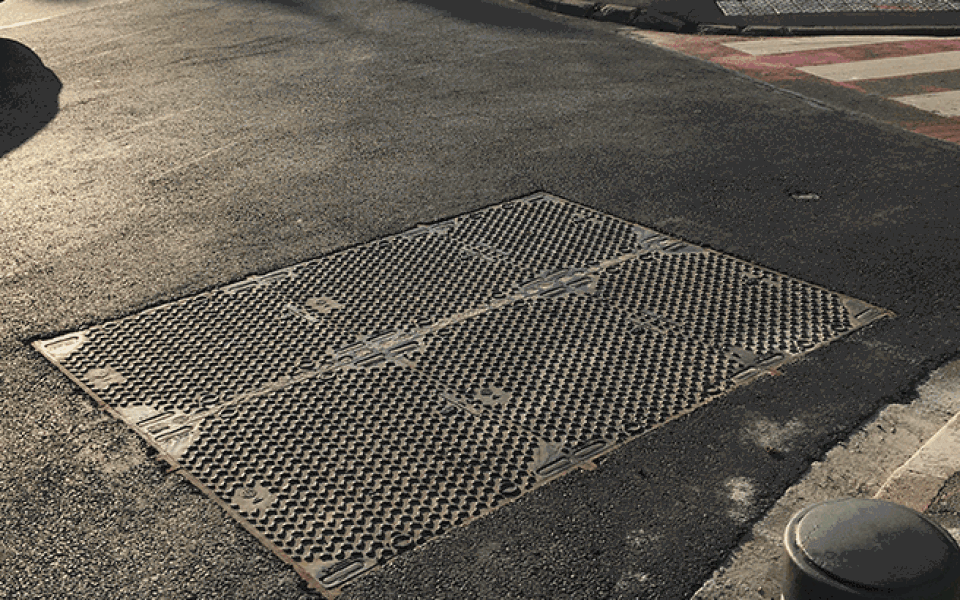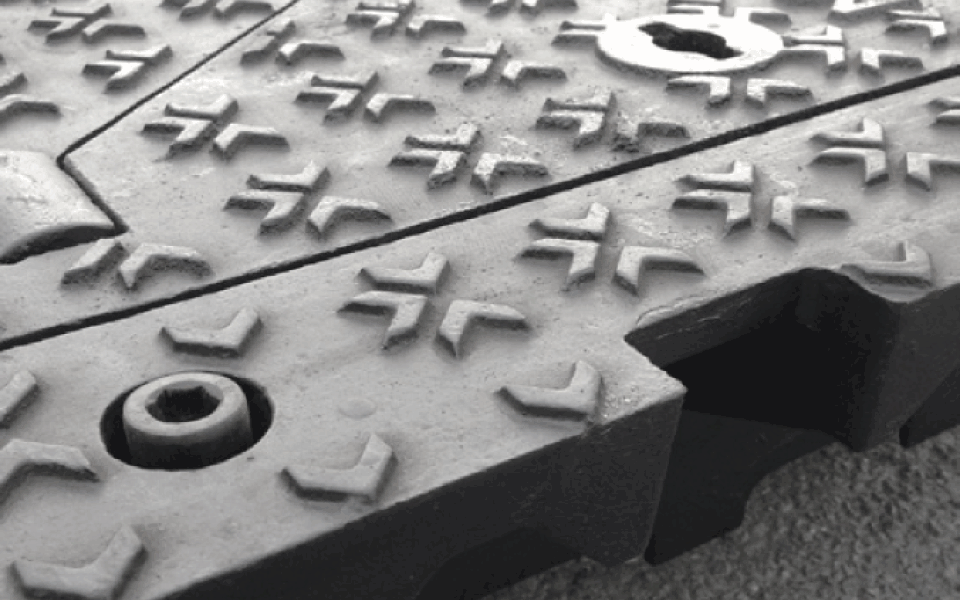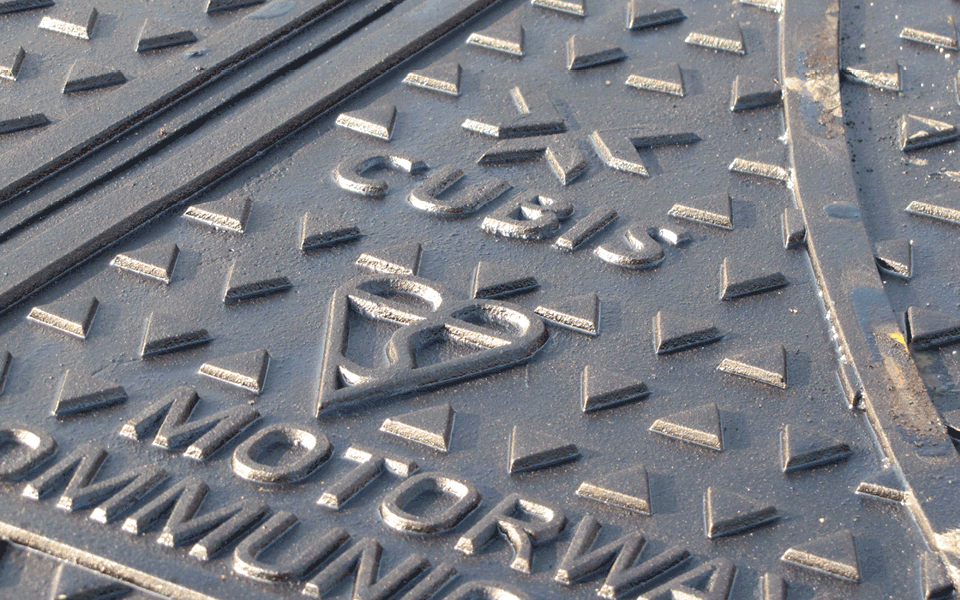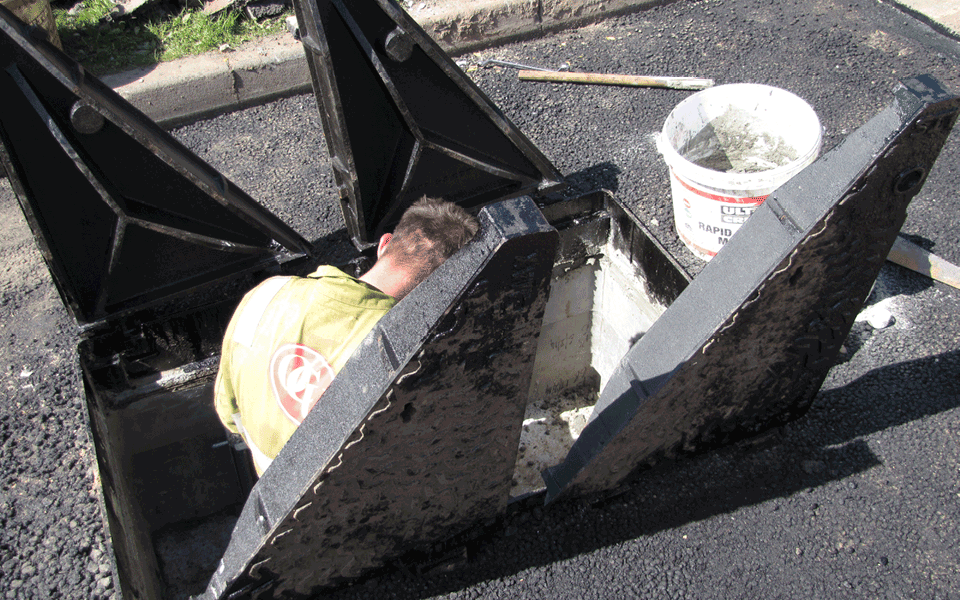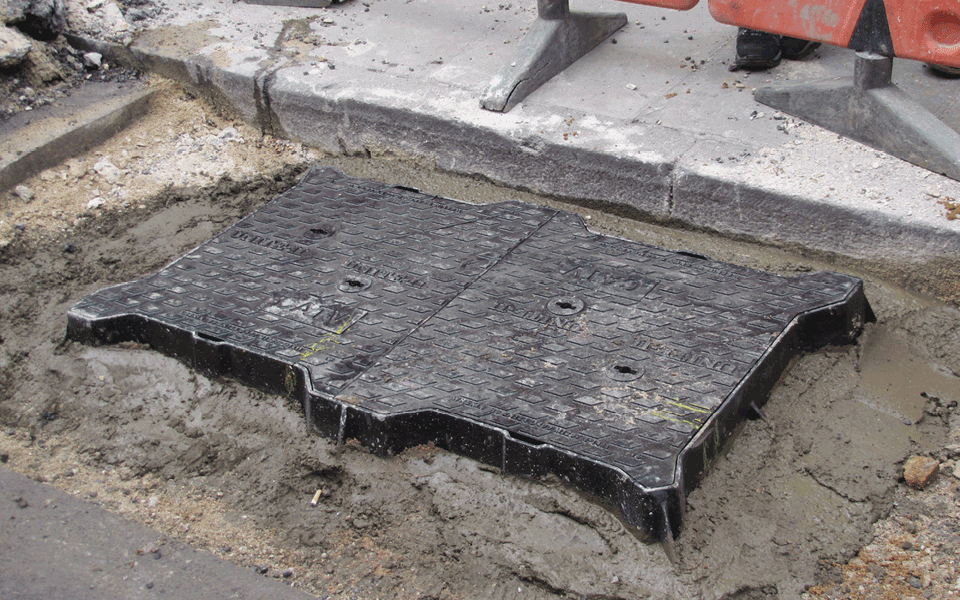 Features & Benefits
Security
Security locking can be provided by the use of a standard feature such as a spring bar, or captive hinge, factory fitted security bolts and screws or by providing the facility to enable a locking kit to be fitted retrospectively.
Durability
The seating contact areas, the thickness of the frame and flanges and controlled manufacturing tolerances when designed, engineered and manufactured correctly, combine to ensure optimum performance.
Quality Assurance
Ductile Iron Covers are manufactured under BS EN ISO 9001 quality system and independently tested and certified by the British Standards Institute and are thus able to carry the 'Kitemark' symbol.
Ductile Performance
This combination of material properties allows the design and production of many innovative features as well as making significant weight savings that could not be achieved with less sophisticated materials.
Safety
The development of a comprehensive range of hinged access covers and gully grates that helps minimise the risk of injury through static lifting of ironwork.
EN124 Rating
Access covers meet the requirements of the European Standard BS EN 124.
How it Works
Ductile Iron Covers are indexed to ensure correct fitting and developed using a locked, sequential cover opening system. Bespoke security locking options are available.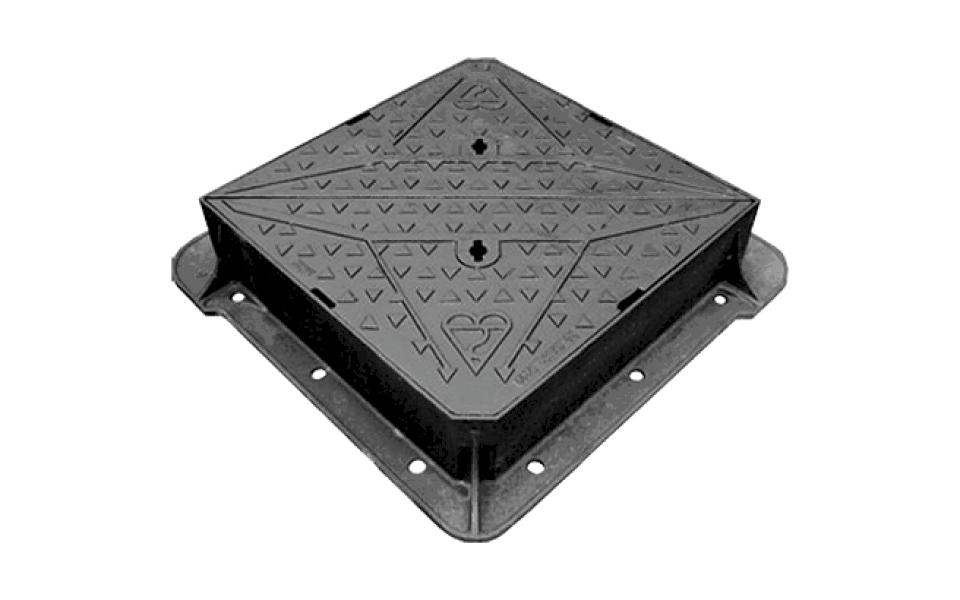 Materials
Ductile Iron
Ductile iron maintains the traditional qualities of cast irons, resulting from the high carbon content. compression strength castability abrasion resistance machinability fatigue strength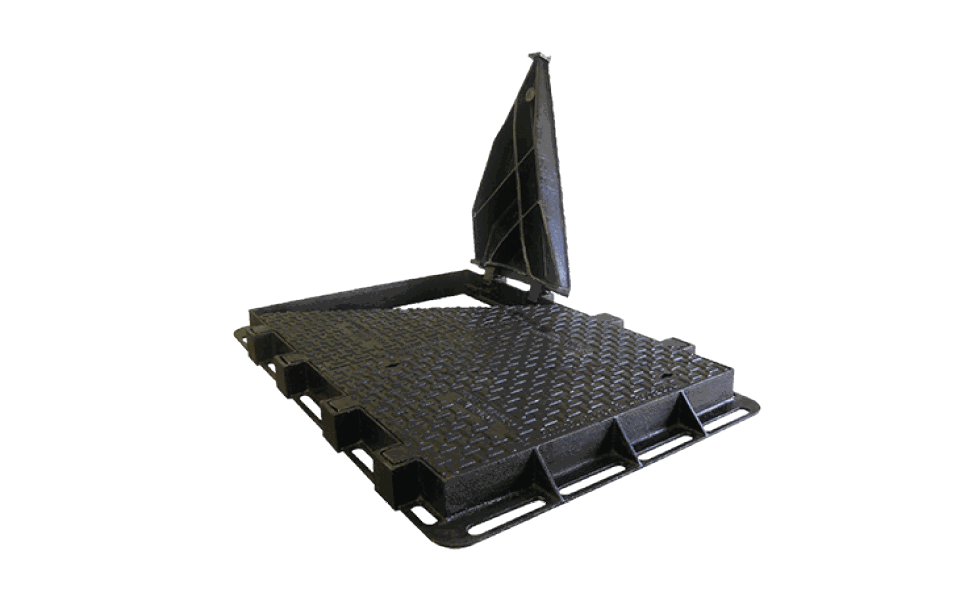 Load Rating
Ductile Iron covers are suitable for installation in environments rated up to F900 under EN124.
Suitable for areas imposing high wheel loads, e.g. docks, aircraft pavements.