Our products are developed with sustainability in mind. Our goal is to develop products that function in the most effective and efficient way possible. From lightweight materials to rapid assembly methods, our products provide a solution that meets the needs of our customers.
Providing a Unique Customer Experience
At Cubis Systems, we believe that customer satisfaction begins with product differentiation and providing a unique customer experience. Every day, our employees are delivering sustainable innovation for their customers by creating systems that deliver specific performance goals, solve problems through innovative design and create added value for their business. We build strong relationships with our customers through ongoing engagement, relationship management and ensuring that we consistently meet their unique needs.
Doing Things Differently
Cubis Systems' range of products offer an alternative to traditional solutions on the market. Alternative materials for the applications our products serve are often less adaptable and transportable. Precast concrete is restricted in size to avoid wide loads; it also requires heavy lifting equipment and specialist personnel. Cast insitu concrete requires additional time on site for shuttering, steel fixing, pouring and setting. It also demands specialist labour and site access for a concrete supply.
Our chambers offer a flat pack system allowing for increased shipping density but reduced weight and vehicle emissions. Load optimisation is enforced at all our sites to ensure each customer delivery is utilised to its full capacity.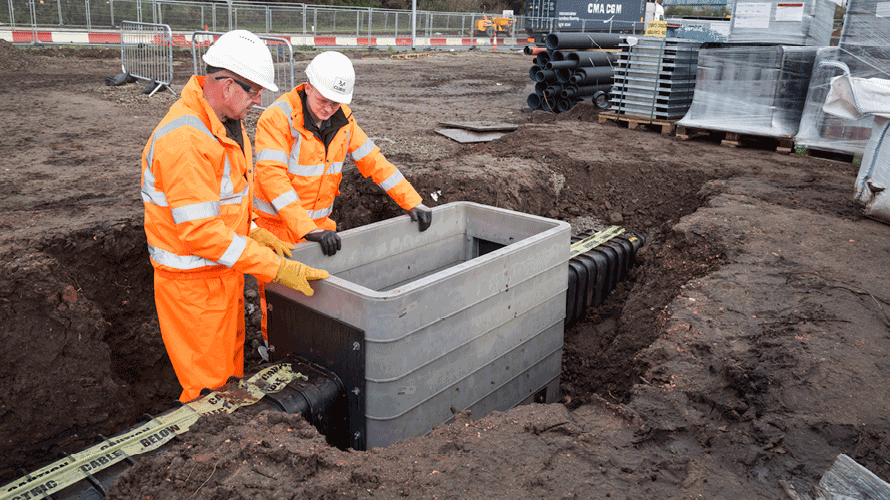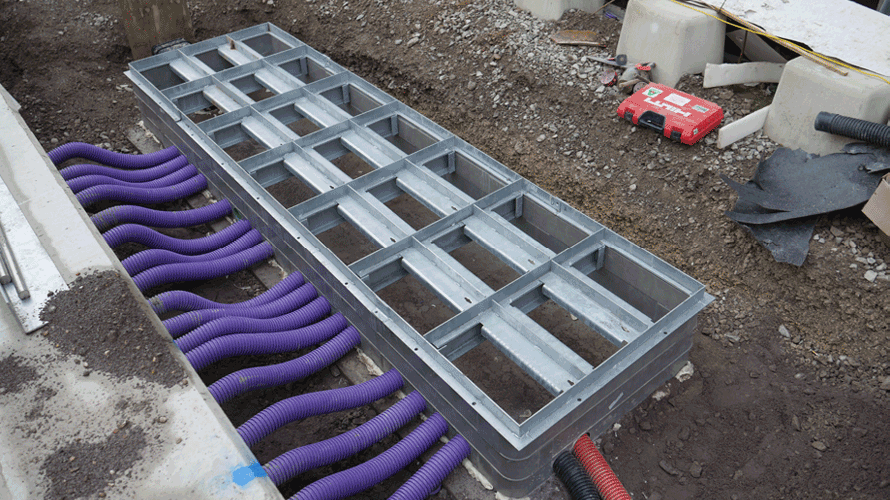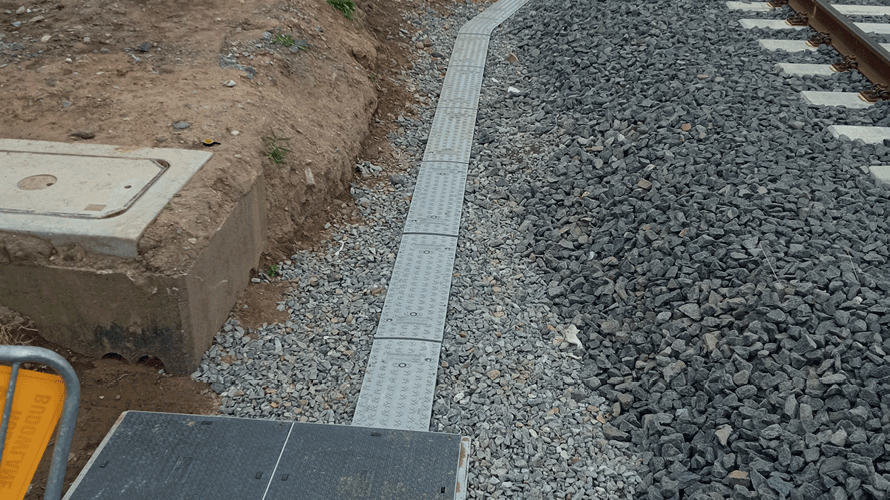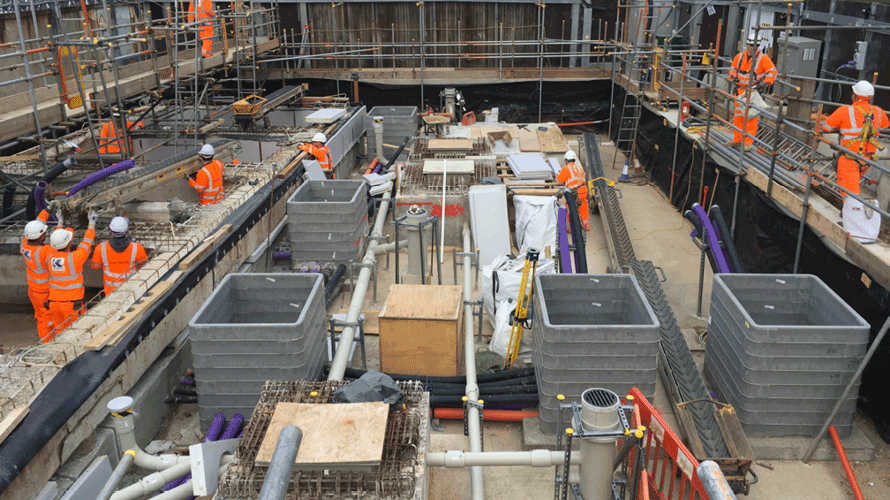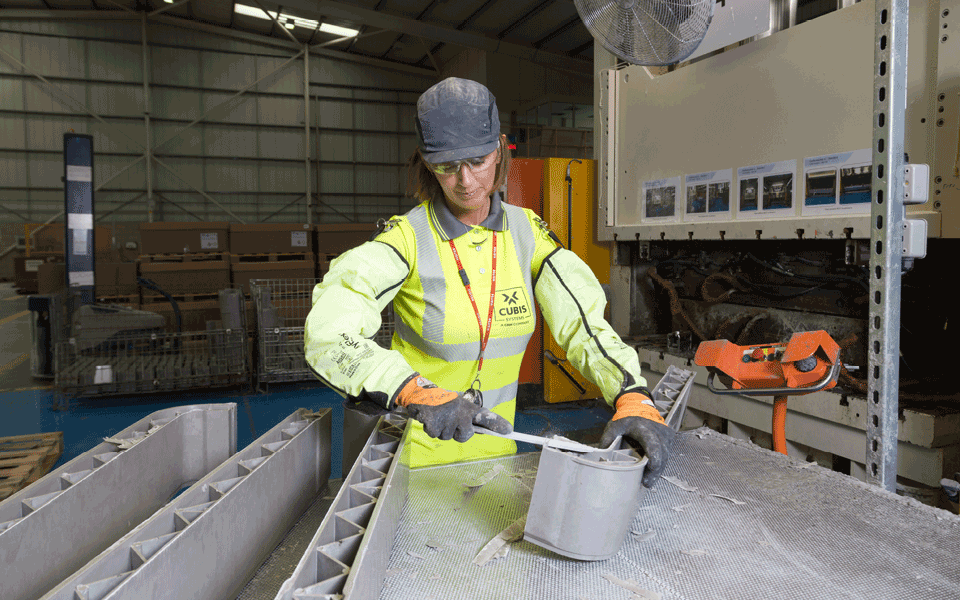 Reducing Waste Through Innovation
All our products have been designed to maximise structural strength using the optimum amount of material thus eliminating any unnecessary weight or waste.
By re-using materials, where possible, that would otherwise be disposed of as a waste, we not only divert them from waste streams, but also reduce the carbon footprint of our products and promote resource efficiency. The design and adaptability of our products also future proofs the system allowing for expanded capacity without a need for product replacement. Lightweight product parts remove the need for heavy lifting equipment, reducing the energy demand during installation.
Adapting for Sustainable Solutions
We are always looking to adapt existing processes and designs to ensure we are performing in the most efficient and sustainable way possible. Our STAKKAbox™ ULTIMA product was adapted to create a more sustainable solution. In the past we would cut standard size chamber ring parts and rejoin them to create the required customised size. This method resulted in a lot of waste of partially cut sections which lead to the development of the 'ULTIMA Connect' concept. ULTIMA Connect uses a combination of corner and straight pieces of various lengths that can be connected together to achieve the required size. This system allows for a far wider variety of available sizes and better equips us to meet our customers' needs without creating unnecessary waste. By changing to this system, Cubis Systems reduced the waste created by the sale of just one single product size, to one single customer in one year by 9 tonnes.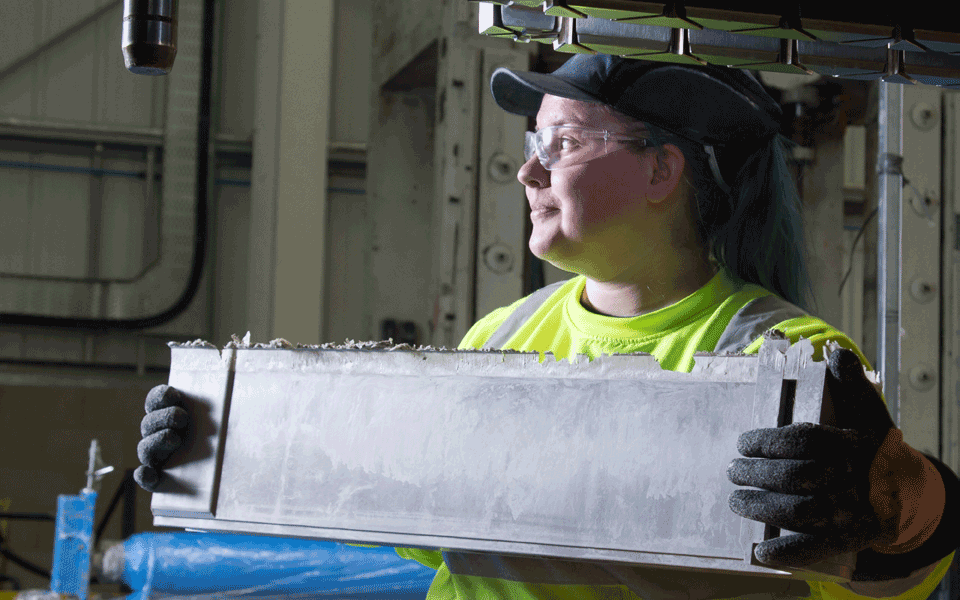 Closing the Loop
At Cubis Systems, we use a variety of materials to manufacture our products.
Our goal is to create a closed loop recycling system and a circular economy. We can achieve this by using as much recycled material as we can in our manufacturing process and by ensuring our products are either recyclable or reusable wherever possible.
As well as working with sister companies to identify and develop sustainable solutions, we are also a member of Composites UK. Within this association, we participate in the Composites UK Sustainability Sub-Group with involvement in research projects to expand the recycling knowledge and capabilities of composites.
Sourcing Sustainably
At Cubis Systems we recognise the importance of responsibility along our value chain. We use a responsible sourcing pathway to analyse risk and prioritise actions ensuring our vendors are fully vetted and meet our sustainability standard. We are guided by our Code of Business Conduct, Supplier Code and Ethical Procurement Code in our qualification process. Vendors are assessed across a range of aspects that touch on all relevant areas of sustainability. Over the years we have developed a strong network of key material providers and suppliers, a network which has been further broadened by the development of our inhouse material testing facilities.
Taking Action
Over the past number of years we have worked diligently to increase our use of recycled material. We use two polymer materials at our UK and Republic of Ireland sites: polypropylene (PP) and high density polyethylene (HDPE). Both these materials have a long service life and are fully recyclable once retired. Our UK site has achieved up to 100% recycled PP as raw material in its products. Our Republic of Ireland site has achieved 80 - 100% recycled HDPE using on-site material processors where waste HDPE can be reground and reused in our new products. Continuing innovations and investments are being made in material testing to achieve our ultimate goal of eliminating the use of virgin material in as many parts and products as possible. We also use GRP as a raw material. It has an extremely long service life - some of our products have been in service for periods in excess of 30 years. Recyclability of GRP is a challenge that has been identified within our company but we are always working towards finding a solution to overcome this. In a joint research project with our sister company, Tarmac, we found that GRP can be used as an alternative fuel in their cement kilns.