RapidSTACK™ access chambers are a superior alternative to traditional class B engineering brickwork, block work, or re-enforced cast insitu concrete. Ideal for flat-pack shipping and installations in environments that don't have large storage space before installation. The RapidSTACK™ range is quick to install and available in a wide range, making it an extremely cost-effective product.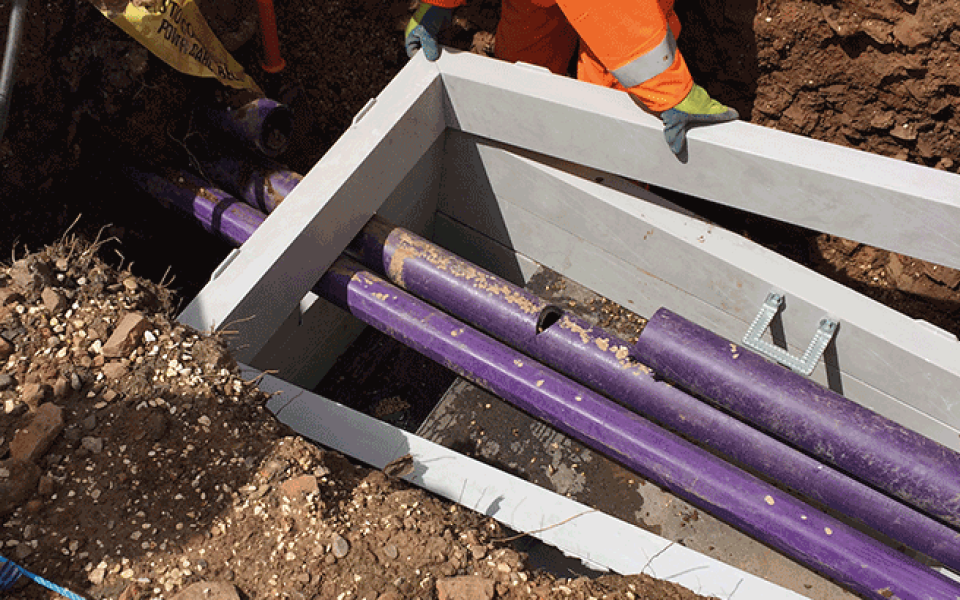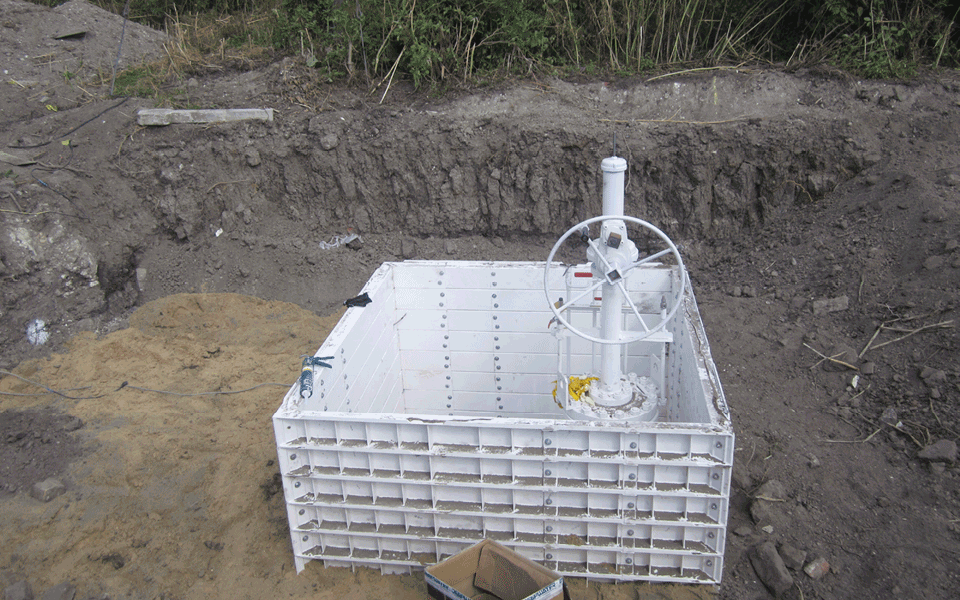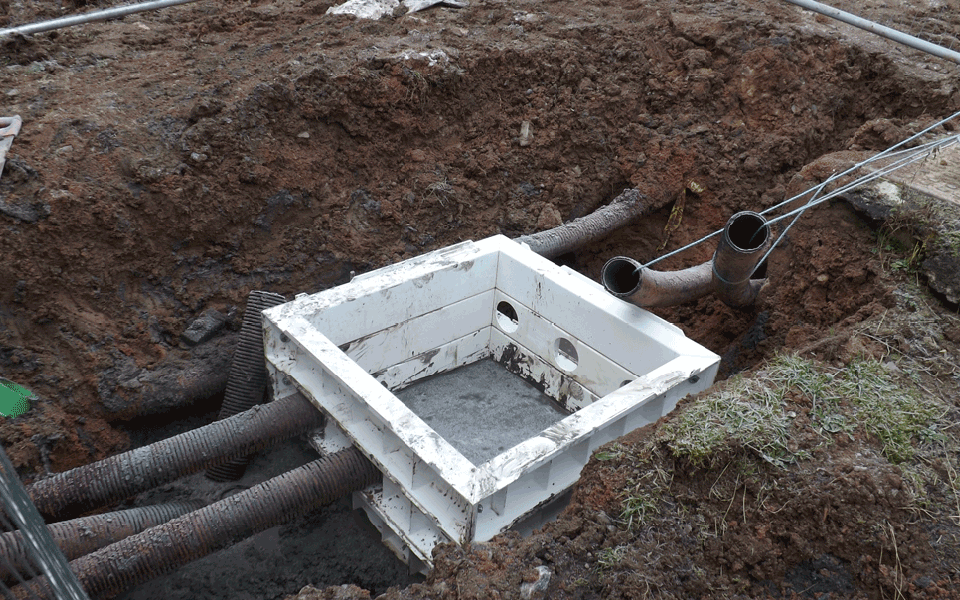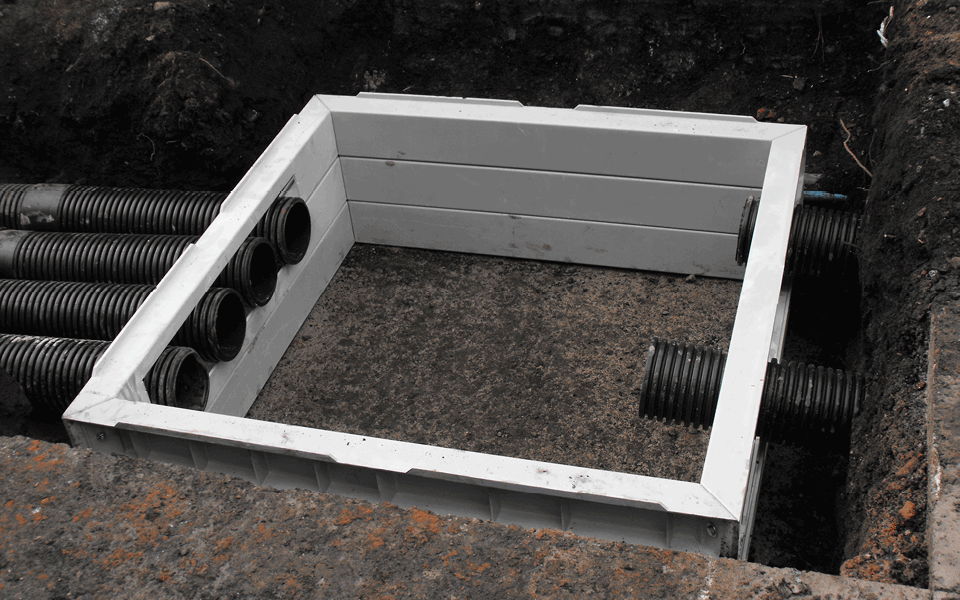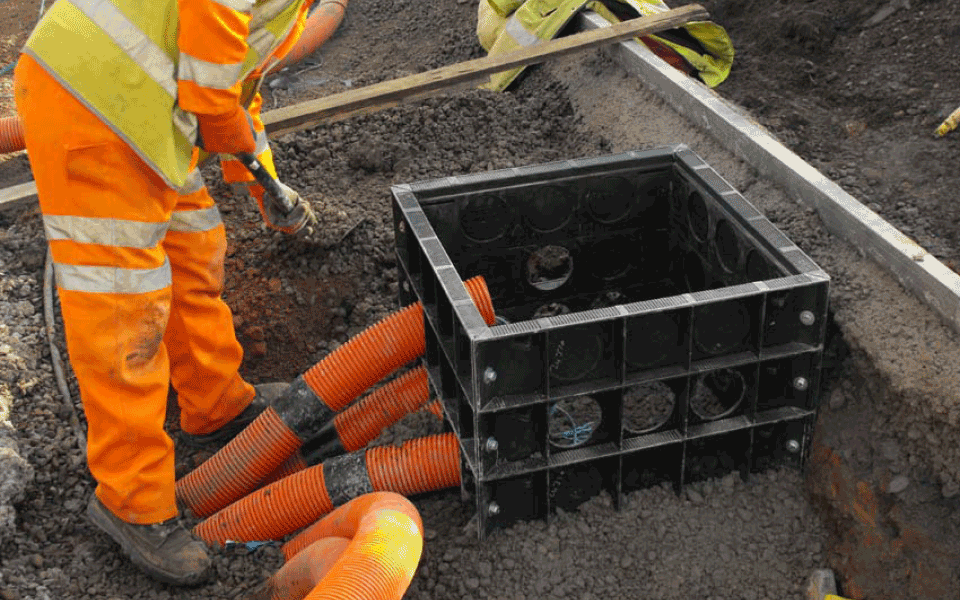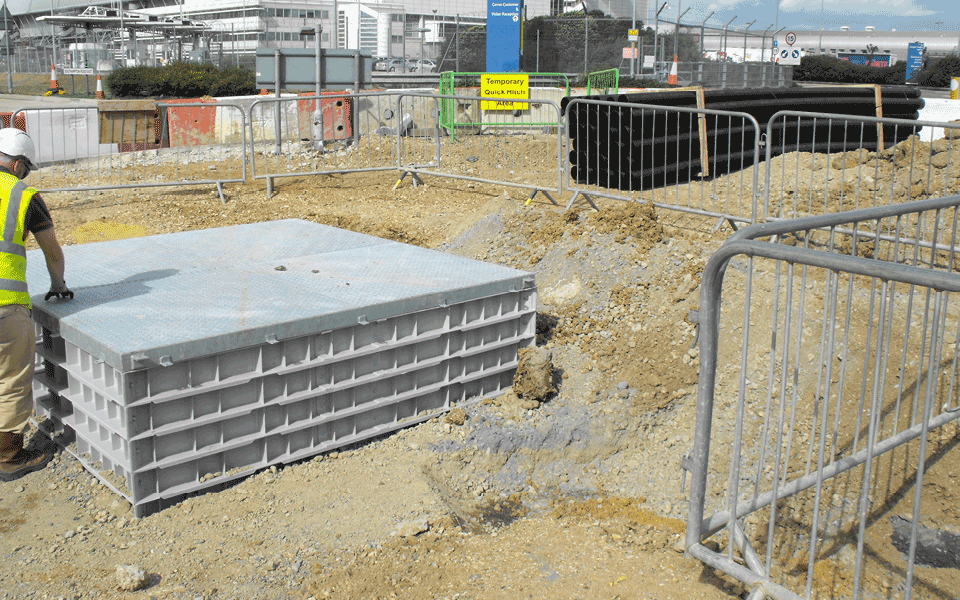 Features & Benefits
Fast and Easy to Install
RapidSTACK™ chambers are significantly faster to install than conventional alternatives, with complete installations typically taking up to one hour. This results in reduced costs for the installer.  Only the largest sizes in the range require specialist equipment or plant in order to install the chamber.
Sectional Design
Chambers are built to required depth by adding 150mm stackable sections that are light meaning they can be manually lifted. Each access chamber possesses vertical and horizontal ribs,  resulting in a product that is strong vertically and on the sidewall. For most applications, RapidSTACK doesn't require specialist backfills, reducing installation costs.
Variability in Size
RapidSTACK can be used to create virtually any conceivable access chamber clear opening. RapidSTACK offers a huge range of chamber dimensions thanks to the number of standard sections and the variability offered by the system.
Flexible During Installation
Chambers can be adapted to suit on-site conditions with standard tools to overbuild over existing networks, Introduce duct entries for cable entry and for top-section fine adjustment.
Flat Pack Option
RapidSTACK chambers can be sent to site in 'flat pack' format, allowing for flexibility in delivery and installation.
Fire Retardant
Fire retardant to BS476 Part 7 Class 2. The GRP material has been tested in accordance with ISO 4589-2 Oxygen Index Test.
How it's Built
RapidSTACK™ chambers are constructed by stacking 150mm deep ring sections to reach the desired depth. Each ring section is connected in the corner by pre-drilled holes using pins, nuts, and washers, interlinking one section to the other. Using the four parts to create each ring section, these ring sections can then be stacked to meet the required depth. Ideal for flat-pack shipping and installations in environments that don't have large storage space before installation.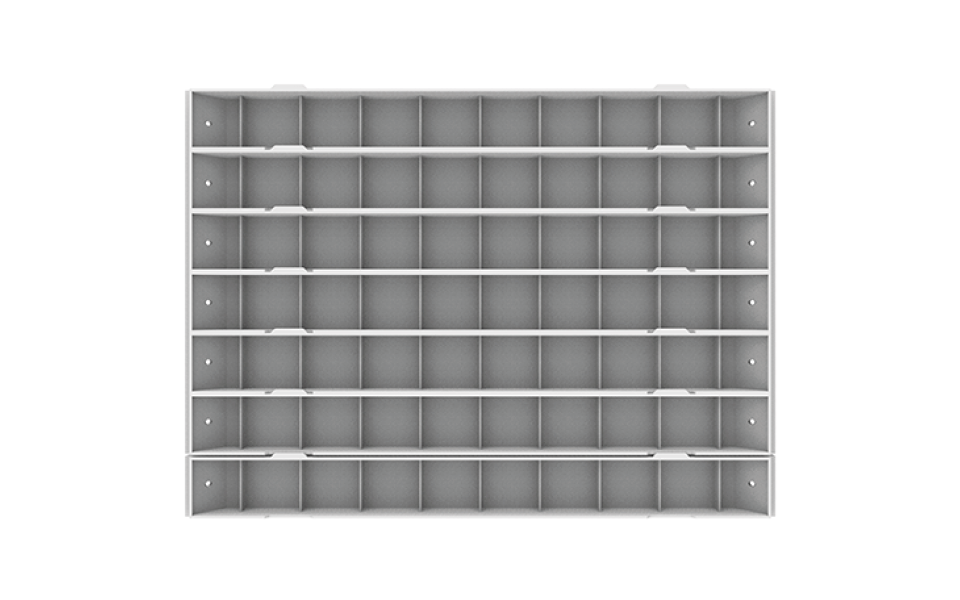 Materials
Manufactured from Glass Reinforced Polyester Resin (GRP) material for long-lasting toughness, durability, and strength.
RapidSTACK™ chambers can achieve D400 vertical load test results with side loads comparable to those of concrete chambers.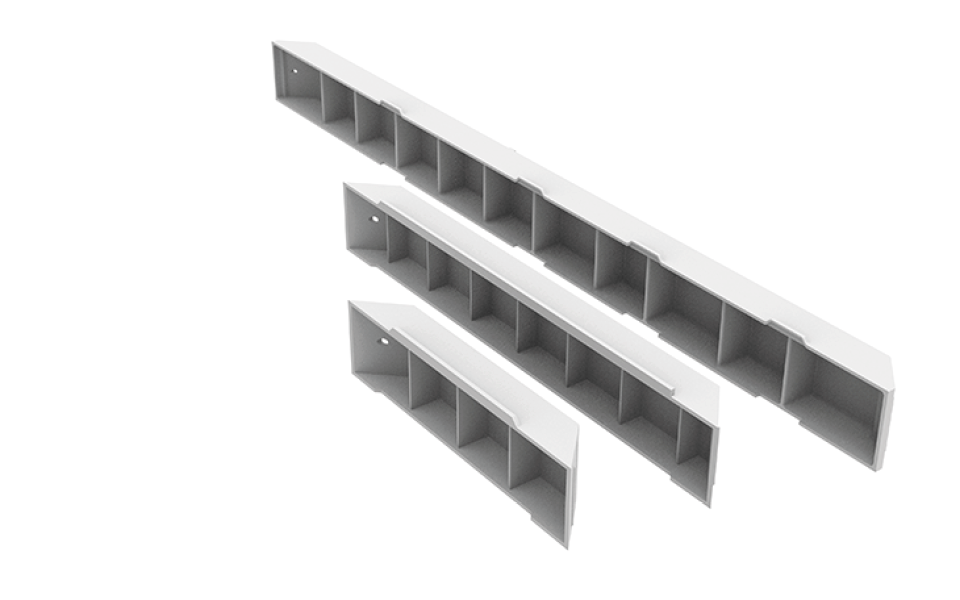 Available Sizes
RapidSTACK™ chamber systems are created by combining a range of standard lengths to create a range of clear opening sizes.
These straights range from 450mm up to 2135mm. For more information chamber size please see our product size guide.
RapidSTACK+
Cubis' RapidSTACK+ solution offers a strong, resilient chamber system complete with composite cover, pre-drilled duct entry knock outs and removable central beam where necessary.
For further technical information on RapidSTACK+ visit our technical library.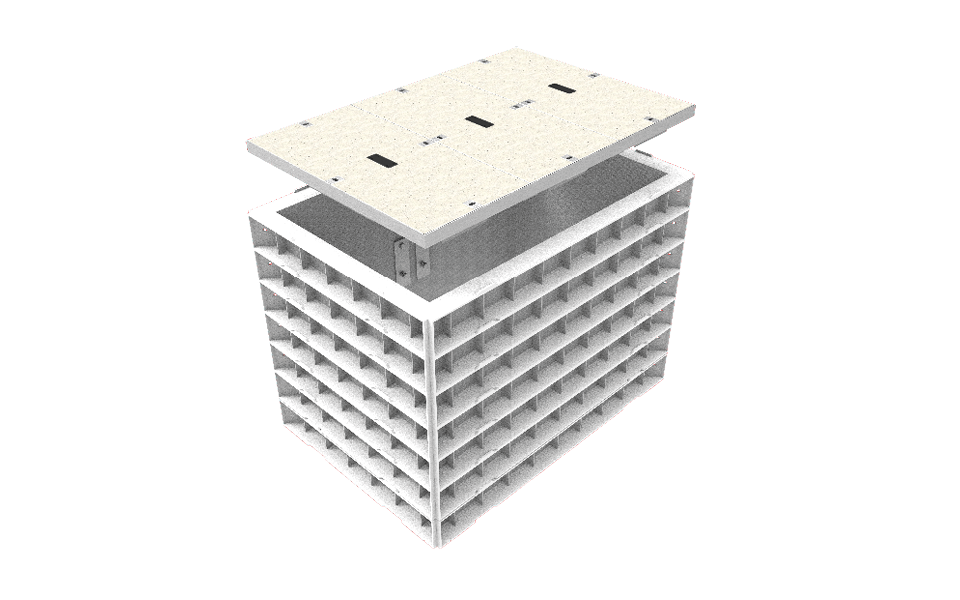 Load Rating
RapidSTACK™ is suitable for meeting and exceeding installation environments rated to D400 under EN124.
Ideal for areas imposing high wheel loads, such as carriageways and open areas for commercial vehicles, whilst still enabling adaptability to varying underground utilities.