Lurgan based Cubis Systems, a CRH company, the leading manufacturer of underground access systems used in the construction of infrastructure networks has announced a major new contract to supply UK telecoms operator CityFibre and the creation of 20 new jobs.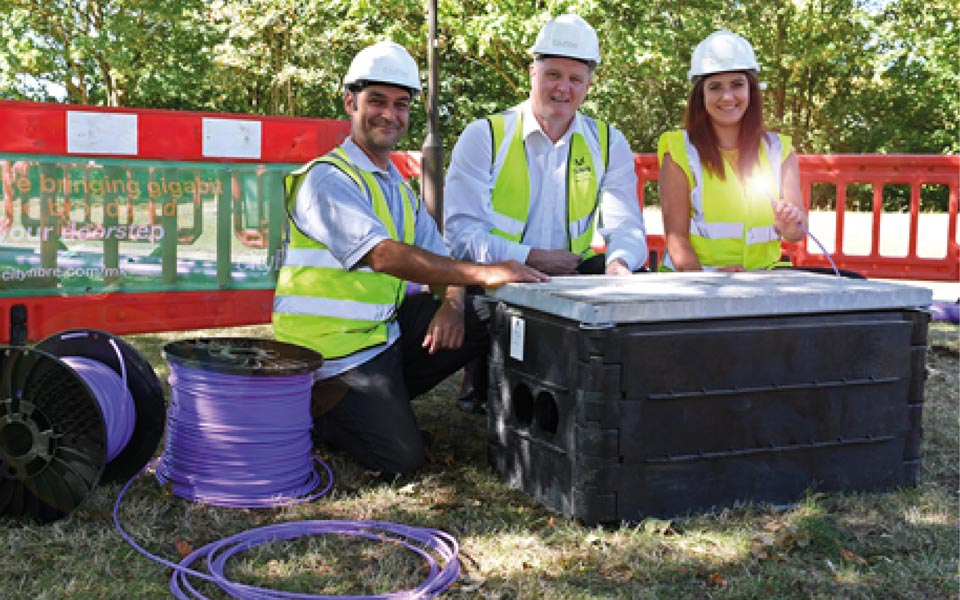 Major Telecoms Contract Win and the Creation of 20 New Jobs
The contract will see Cubis supply a range of lightweight, composite access chambers and covers to CityFibre as they roll out a £2.5 billion fibre communications network to 26 'Gigabit Cities' across the UK. CityFibre is a leading alternative provider of wholesale full fibre network infrastructure and aims to supply at least five million homes, more than 20% of the UK market.
To support this contract win and a continued rise in demand from export markets, Cubis has announced 20 new jobs for their Lurgan site. The roles will be across management, engineering, manufacturing, sales, marketing and HR. Cubis currently employs 170 at their Lurgan Headquarters, with 8 other sites across the UK, Ireland and Australia employing over 600 people in total.
The Cubis products offer innovative alternatives to traditional network construction methods, saving installation time and therefore increasing deployment speeds and improved safety to network operators and installers. Cubis currently export to more than 29 countries via a blue chip customer base including Openreach, Virgin Media, SNCF and many of the worlds largest infrastructure owners across telecoms, rail, water and energy sectors.
"Cubis has invested significantly over the past number of years in developing new products, expanding capabilities and building our markets in the UK and further afield. Demand for our products continues to grow as asset owners seek more innovative ways of designing and deploying networks. We are delighted to be partnering with City Fibre and playing a part in their vision to bring high speed fibre to households across the UK.   The continued investment in people across all areas of our business will help us leverage the opportunities we have created. The new staff will support our long-term growth plan, allow us to service our customers better and keep Cubis Systems as the global leader in this space."
Michael Wightman - Managing Director